Membership
Member Referral Program
Annual Fund
Membership
Annual Fund
Member Referral Program
---
To have a successful membership drive and continue upon our trajectory of excellence, we need your help! The Razorback Foundation would like to challenge each of our current members to refer at least ONE new member to join for $50 or more.
While we are extremely grateful for each member and appreciate your tremendous support, we know that to compete in the SEC, and specifically the SEC West, our membership base must continue to expand to rival that of our peers. The Razorback are second-to-none, and our goal is to have the largest membership in the SEC! We are confident that our loyal members can help us meet this challenge!
Note: A new member is defined as anyone who has not made an Annual Fund gift to the Razorback Foundation since 2017.
Submit a Referral Today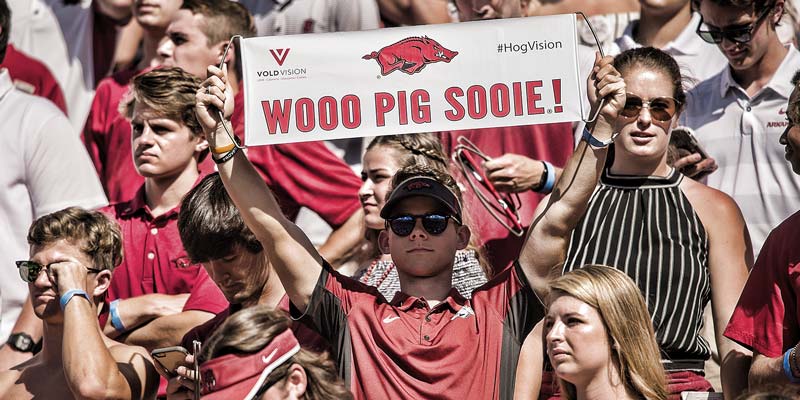 The new member must provide the current member's name (as it appears on the account) and member ID number at the time of the new member's gift or pledge. This information may be indicated on the New Member Form, or provided to a representative if joining in-person or over the phone by calling (479) 443-9000.
Frequently Asked Questions
---