JUNE 21, 2023
Razorback Foundation Names Ryan White as New Executive Director
---
FAYETTEVILLE - Today, the Razorback Foundation Board of Directors announced Ryan White has been selected to lead the Razorback Foundation as the new Executive Director effective July 10
After a nationwide search led by the Razorback Foundation Board of Directors, White was selected to take the reins at the nonprofit fundraising organization that supports the Arkansas Athletics Department. White comes to Arkansas from the University of Kansas where he served as the Senior Associate Athletics Director for Development.
"It was made even more evident during this search, that we are fortunate to be a part of such a desirable program as the Arkansas Razorbacks. We had dozens of applicants and even more interest, all wanting to become part of the Razorback team," said Kevin Scanlon, former Razorback football player and current Razorback Foundation Board Chair leading the search efforts. "Based off his experience and expertise, we are confident we chose the right candidate and look forward to having Ryan lead the Razorback Foundation."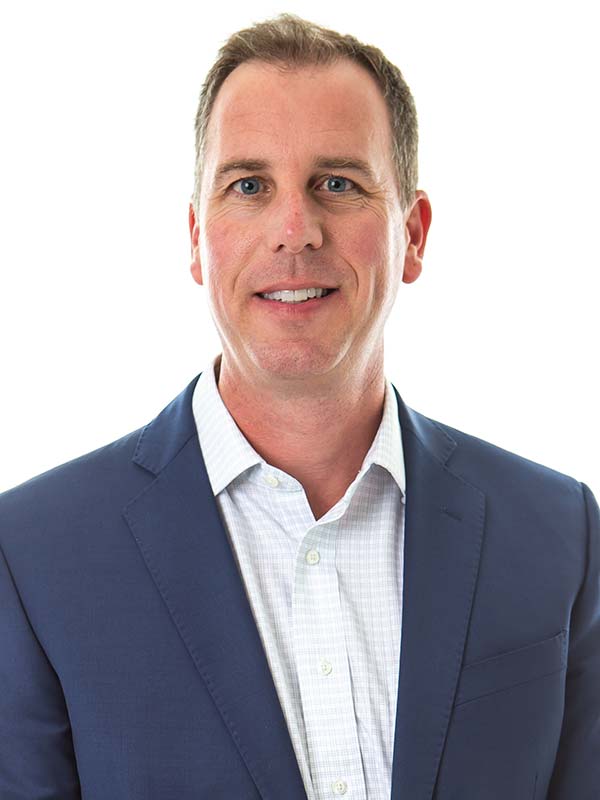 In his previous role at the University of Kansas, White was responsible for leading all major gift philanthropic fundraising efforts for the Athletics Department. He was also instrumental in helping to rebrand the Williams Fund to Kansas Athletics Development and implemented a new philanthropic giving society, Ad Astra.
"I am truly humbled and grateful for this once-in-a-lifetime opportunity to lead the Razorback Foundation," said White. "I want to personally thank Kevin Scanlon, Angela Ryan, JJ Hurley and the rest of search committee for entrusting me with this role during such a critical time in college athletics. I look forward to serving our passionate supporters, Razorback Nation and the great state of Arkansas. There isn't a better time to be a Razorback and know our best days are ahead!"
White has spent his entire career in collegiate athletics with stints at North Carolina State University's Wolfpack Club, University of Virginia's Virginia Athletics Foundation and at Ohio University's Ohio Bobcat Club.
"Ryan brings decades of experience that will be crucial to the mission of the Razorback Foundation," added Vice Chancellor and Director of Athletics Hunter Yurachek. "He understands what it takes to be successful at a major program and I'm confident in his abilities to provide valuable support to our organization. Ryan and I worked together previously at the University of Virginia. I was impressed with his fundraising abilities then and look forward to working with him again here at Arkansas."
In 2016, White was named to the Executive Committee of the National Association of Athletic Development Directors (NAADD) and currently serves as president.
A Raleigh, North Carolina native, White graduated with a bachelor's degree in communications from North Carolina State University and earned a master's degree in sport administration at Ohio University. He and his wife, Kelly, have four children: Matthew, Lily, Katelyn and Nathan.
About the Razorback Foundation
The mission of The Razorback Foundation, Inc., is to support the athletic endeavors of the University of Arkansas Razorbacks. The Foundation assists Razorback student-athletes by providing financial support for scholarships, facilities and various programs that enable them to realize their dreams of achieving a quality college education while participating in athletics on a nationally competitive level. Razorback Athletics is one of a handful of NCAA Division I Athletic Departments in the nation that is financially self-sustaining and requires no UA student fees revenue or taxpayer support.